EXIDE VERNON UPDATE: Free blood lead screenings underway for east and southeast Los Angeles residents who live within two miles of Exide lead smelter
The lead emissions at a decades-old lead smelter operated by Exide Technologies Inc., which crushes and recycles used automotive and industrial batteries, are among the highest in the south-central U.S.
EGPNEWS.COM
Health Officials Urge Southeast Residents to be Tested for Lead
Lead can cause health problems in adults and children.
By Nancy Martinez, EGP Staff Writer
Free lead blood screenings got underway Monday for east and southeast Los Angeles residents who live within two miles of the Exide Technologies plant in Vernon, but health officials are warning residents that the biggest sources of lead could be coming from something inside their own home.
The confidential screenings, paid for by the Vernon battery recycler and administered by the Los Angeles County Department of Public Health, will continue through September of this year, and health officials are encouraging those who qualify to sign up.
Since lead has been known to affect the brain development of children, L.A. County Director of Toxicology Epidemiology Program Dr. Cyrus Rangan, says it is especially important to test children as soon as possible. Follow up testing is sometime required, Rangan said during a public meeting held last week in Commerce to give people more information about the lead screenings.
Southeast residents learn about the multiple sources of lead during a public meeting conducted by L.A. County officials in Commerce last week. (EGP photo by Nancy Martinez)
"Retesting to make sure those lead levels are coming down and ensuring that no further exposure occurs" is important, he explained.
Rangan and the county are also calling on residents to be proactive by removing other possible sources of lead from their homes. Rangan said lead exposure doesn't always come in the form of a large battery recycling plant, but could be from a source as small as candy brought from a foreign country.
He said screening will not necessarily identify the source of lead if found, but told EGP it may be possible to determine if the lead has the same signature composition found in Exide's emissions.
"Dirt could have lead from many sources over the years, because once lead gets into the dirt it stays there, it doesn't move," he said.
Rangan told EGP that researchers studying the environmental contaminant have found that dirt can accumulate lead from multiple sources such as gasoline and paint, as well as emerging sources, such as medicines, candy or pottery coming from South America.
Elevated levels of lead are a "silent poison," says Rangan. "You can live with levels of lead for a very long time," but it is "problematic."
The doctor compared the phenomena to high blood pressure, which may not have symptoms and go undetected until discovered during a routine medical exam.
"You can look at someone and they can look completely normal," he explained.
That's not to say there are no symptoms at all, however. Patients with noticeably high levels of lead could experience stomach pains, headaches and nerve problems.
"Even low lead levels may have an impact on intelligence and behavior," Rangan said. And that damage cannot be undone.  "Unfortunately, once lead has done its damage inside you there's not much you can do to reverse the damage it has caused."
Patients found to have elevated levels of lead will be visited at home by a team of experts from the county health department who will investigate to determine if the source for the lead can be found in the home.
"We can only determine what's going on in your body and how lead  is affecting [the patient]," said Rangan. But once lead sources in the home are removed, follow up testing could help determine if there is some type of ongoing exposure to lead that continues to increase the patient's lead levels.
The screenings will be offered through Quest Diagnostic Laboratories, which has various locations throughout Southeast Los Angeles. Residents who work, go to school or have children who attend schools within two miles of Exide are urged to sign up for screening. Sign up information can be found by calling (844)888-2290. It will take a couple of weeks to get the results, Rangan told EGP.
The launch of blood testing comes less than a month since soil samples found elevated levels of lead in homes and a school near Exide. An estimated 30,000 people in a 12-square mile radius were sent flyers about the testing.
However, according to Rangan, the county will not turn away people who live outside that area if they believe there is a possibility of exposure.
That could include people like Huntington Park Councilmember Karina Macias, who told EGP she has signed up to be tested.
During Monday's council meeting, Macias encouraged Huntington Park residents to get tested, and pushed to make testing information available on the city's website.
She is cautioning residents that the testing is not to determine if Exide is culpable, but instead to help them find out how much lead is in their body.
County officials say they will attend community events, such as farmers markets, to provide information and sign people up for testing.
Macias told EGP she is glad to see outreach meetings are being held at places like Resurrection Church in Boyle Heights, but is upset that there has not been more outreach or public meetings in other communities, including Huntington Park, which has many residents who work in Vernon.
"We need to make sure meetings are taking place on the other side, in the southeast," as well she said. "We need to make sure we get the info to our residents."
—-
Twitter @nancyreporting
nmartinez@egpnews.com
NBC 4 SOUTHERN CALIFORNIA
Blood Testing for Lead Offered Near Exide Battery Recycler
|  Friday, Apr 4, 2014  |  Updated 9:32 AM PDT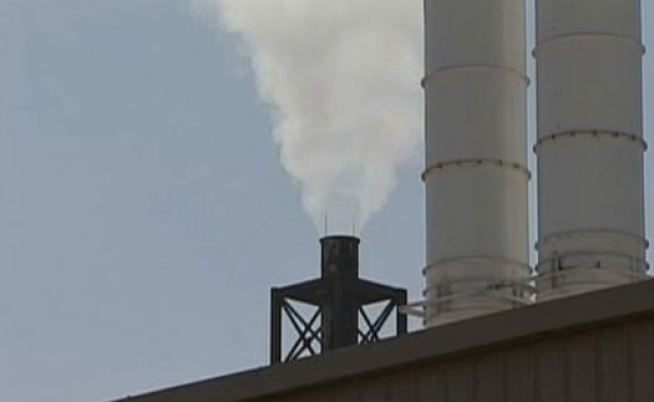 The lead emissions at a decades-old lead smelter operated by Exide Technologies Inc., which crushes and recycles used automotive and industrial batteries, are among the highest in the south-central U.S.
Tens of thousands of blood samples may be drawn to determine levels of lead in individuals living within two miles of the Exide Technologies battery recycling plant in Vernon, under a public health plan rolled out Thursday with a public informational session.
The testing will be offered at no cost, with the expense borne by Exide.
 "We wanted to give people an opportunity to determine what is my own personal lead status," said Dr. Cyrus Rangan, who is overseeing the effort as Director of Toxicology and Environmental Assessment for the Los Angeles County Department of Public Health.
The initiative has been in the works for a year, Rangan said.
It is moving forward less than a month after a state-ordered environmental study found lead concentrations above "screening levels" in samples of soil taken from the yards of 39 homes in neighborhoods north and south of the Exide plant.
 Residents Demand Shutdown of SoCal Battery Recycler
 In all, several hundred samples were analyzed. Three of them came back at levels above the threshold considered potentially dangerous for children.
California's Toxic Substance Control Department indicated it believes Exide "likely" to be the source.
Elevated lead in young children can hinder development and intelligence, according to Rangan.
Some 30,000 notification letters were mailed, announcing the the blood-testing, and inviting residents to attend a question-and-answer session at the Commerce Doubletree Hotel.
"I had heard about it before, but never really paid it much attention till I got the written letter," said Pat, a resident of East LA who declined to share her last name. "Then I said, 'this is serious. I better look into it.'"
A private company, Quest Diagnostics, has been retained to handle the testing, which will be offered starting next Monday and continuing through September.
Residents can make appointments to have the blood samples drawn at one of the company's "patient service centers."
There are a dozen within seven miles of Exide, said Lee Lontoc, a Quest account executive.
Exide issued a statement supporting the screening effort.
"Exide remains fully committed to the safety of our employees, the surrounding community and the local environment," said E.N. "Bud" Desart, a senior director in Exide's recycling group.
Last month, in response to a directive from California's Toxic Substance Control Department, Exide devlivered a plan for further environmental testing, and to reduce risk of exposure for children and expectant mothers.
The Department is now reviewing that plan.
Most people have some lead in their systems, on the order of 10-20 micrograms per liter,
according to Rangan.
The "reference range" begins at 50 micrograms/liter; 150 is generally considered cause for intervention to determine the source of the lead, he said.
About 80 lead interventions are reported each year in Los Angeles County.
Historically, lead pollution comes from lead used in paint and gasoline, before both those applications were banned in the 1970s.
"Right now, the limited data we do have in this area does not suggest any kind of an emergency
for the children who are there," said Rangan. "Embarking on this screening program will give us a lot more data so we can be more confident about those kinds of results."
The Exide Plant continues to operate under a temporary permit that will expire at the end of 2015. The Los Angeles County Board of Supervisors has called for the plant's closure.
The Department of Public Health has set up an information desk reachable by calling 844-888-2290.